Custom Logo Design Company in India
Best Graphics Design company in India offers professional Custom logo design services that elevate your business's core values and vision beyond imagination.
Creative Custom Logo Design Services
Upgrade Your Brand with a Custom Logo Design Introduce Your New 'Avatar' to the World!
Your logo is a vital element in building your brand's identity. It's what sets you apart.
Are you looking for a professional and affordable Creative logo design service in India for your brand needs? Abhishek Graphics is a trusted custom logo design services company/ Agency based in India, serving clients worldwide.
For 33+ years, we've been creating unique and memorable logos and brand identities for clients across the globe.
Our team of talented designers has the expertise to create a logo that truly represents your brand. Our Logo Design Services in India have successfully boosted our clients' businesses, making us a go-to for budget-friendly, creative solutions.
Individuals Wear Attires, Brands Wear Logos
Logos are like outfits for brands. They express identity. Choose yours thoughtfully for a lasting impression.
Your Passport to Recognition
You might carry a personal ID; your business carries its logo.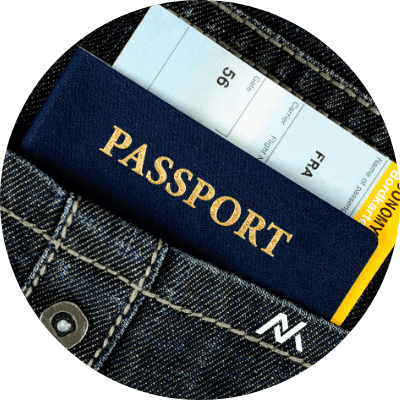 Why people like Working with us...
Transparent Pricing
The price you're quoted is the price you'll pay, it's that simple
Experienced Logo Designers
Give us an idea of the logo you want, and our talented Graphic Designers will complete the design work in a timely manner!
Right first time approach
Our approach makes sure we never waste your time
Jargon free
We'll talk to you in your language, no technical jargon here!
Have a Look at Our Custom Logo Designs Portfolio
---
Custom Logo Design Package
Custom Logo Design
Your Vision, Our Expertise
Rs. 6000/-

Rs.5000/-
Offer Expiring Soon
You pick a design you love, and we make it uniquely yours.
Work Assign to Sr.Designer
Choose from free online or AI-generated designs; we'll elevate them to a trademark-ready masterpiece.
Get your logo in just 3 days.
Logo Scalable Open PDF File + HD Quality
30-minute live, interactive screen-sharing session for tweaks.
After Free Revision, Any additional revision will be charged on Hourly Basis
(More Detail Hourly Rates)
Project valid till 15 days, else consider a new project.
Our Bespoke creativity with a 100% non-refundable advance payment,
tailored exclusively for your unique vision. Thank you for your understanding.
Post-payment, we'll typically start your project after a week.
We prioritise crafting a well-nurtured result over hastily avoiding missteps.
Have a project in mind?
Get a free consultation, quote, and expert guidance to bring your idea to life!
---
Book A Meeting